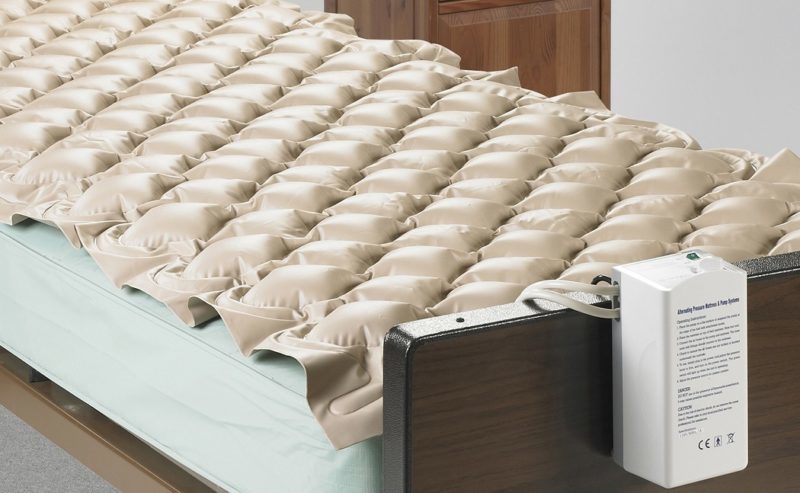 What Kind of Hospital Bed Mattress Is Best for the Elderly & Bedridden?
Learn how to choose the best hospital bed mattress for your needs.
Of primary concern when shopping for a mattress is comfort, but also how to prevent bed sores in those who will be spending a lot of time there, the elderly and disabled bedridden. There are several different types of hospital bed mattresses available to meet your needs, and it can be confusing what kind you need, so let's see if we can help.
First, answer these 5 questions
Before you can choose the best type of hospital bed mattress for you, you first need answers to these questions:
How much time per day will the patient be spending in bed?
Can the patient shift positions independently? (Questions 1 and 2 deal address the probability of developing bed sores.)
How many months will they need to use a hospital bed?
How much does the patient weigh?
How much muscle mass do they have?
When you have those answers, you're ready to make a selection. We help you do that below and make recommendations for the conditions listed in those bullet points.
You have 4 hospital bed mattress types to choose from
In general, a higher quality mattress with contouring for airflow and varying densities will keep the bedridden free from bed sore risk, and discomfort to a minimum. But, depending on how much time you or your loved one will be spending in bed, the best quality may not necessarily be necessary for you. Here are your options.
1. Innerspring mattresses – your low-cost option
Most basic hospital beds come with inner spring mattresses. This is generally the lowest-cost option and is what you will most likely get if you rent a hospital bed. This is the best choice if the patient does not spend significant amounts of time in bed, is agile and independent enough to roll over and adjust positions alone so as to prevent bed sores, and are not either significantly overweight which can cause heat to build up under the patient, or underweight which can put pointed pressure on joints like elbows and lower back.
PRO TIP:  Innerspring mattress – your cheapest option, but is it good enough?
Innerspring mattresses are the best choice for elderly and disabled patients who can roll over on their own, are not significantly over or underweight, and do not spend a significant amount of time in bed. Shop innerspring hospital bed mattresses here…
2. Innerspring mattresses with a foam top layer adds more comfort
A combination of innerspring and foam can be a great choice if the patient can roll over or sit up on their own, even if they spend significant time in bed. This hybrid form of mattress takes the basic innerspring construction with the added layer of foam on top of it.
PRO TIP: Is a foam layer enough?
This is a good choice for patients who can roll over on their own, even if they spend a significant amount of time in bed.
3. Multi-layer foam mattresses are optimized to prevent bed sores
Foam mattresses provide multiple layers of varying densities, each designed to support each part of patient separately. A firm base layer gives overall support while the other layers work together to ease pressure on joints. Each zone is optimized for maximum weight and pressure distribution. Most multi-layer foam mattresses have a higher density perimeter so the patient has a stable area to enter and exit the bed safely.
PRO TIP: Multi-layer foam mattresses get serious 
This mattress is best for those who spend most of their time in bed, or who cannot shift position independently.
4. Air mattresses with pump provide the most customizable support for the best bed sore prevention
And then there is the air mattress. This is the most expensive of the types of hospital bed mattresses but provides the most customization. The patient can adjust the amount of air in the mattress to make it just the right density for their comfort level. Plus, air mattresses actively alternate the pressure of the air bladders to relieve the body's pressure points. Higher end air mattresses will even turn the patient side to side for further body adjustments and pressure relief.
PRO TIP: Air mattresses – your best choice for comfort
This mattress is best for the elderly, disabled and bedridden who spend most of their time in bed, who cannot shift position independently, and who want or need the optimum in comfort.
Can you use a regular mattress on a hospital bed?
Unfortunately, the short answer to this is "no." Why? There are 3 reasons that make it either impossible or less advantageous to use a regular mattress for a hospital bed.
1. Standard mattresses do not fit on hospital beds
In order to fit a hospital bed, you need a 36-inch by 80-inch mattress. Twin mattresses are typically 39-inches by 75-inches. Twin XL is 39-inches by 80-inches. These extra three inches of width will interfere with the operation of the bed, possibly causing damage to the mattress and/or the bed. It can also create a dangerous situation for the patient if the side rails or other safety features cannot function as designed.
2. Hospital mattresses are designed to bend with the bed adjustments
A hospital bed mattress must conform to the bed, even as the bed adjusts and bends at the head and foot. A regular, innerspring mattress has internal construction meant to keep it rigid, so it will not allow the patient to get the benefits of using a hospital bed and/or put added strain on the bed frame adjustment movements.
3. Hospital bed mattresses help prevent bed sores
Painful pressure ulcers or bed sores can appear on the heels, elbows, shoulder blades, and lower back of bed-ridden patients who lie in bed all day. Once they develop, it can be difficult, costly and time consuming to get them to heal. It also requires extra time from the caregiver and causes pain for the patient. If infection sets in, it can even be life-threatening or at the least require hospitalization.
In order to prevent pressure ulcers, hospital bed mattresses are designed to:
Relieve pressure
Mattresses must properly support the patient and distribute pressure so that no one point of contact bears too much weight. This is most important for those who spend a considerable amount of time in bed or are at higher risk for developing bed sores such as those who are underweight since they have less muscle and fat between them and their mattress. Foam and air mattresses are ideal for these patients.
Encourage airflow
If there is lack of airflow to the skin, then bed sores are more likely to develop. Those patients with higher body weight may find that they are more prone to developing sores from trapped body heat. A mattress that is contoured for airflow will help alleviate their risk for developing sores.
While you will need to weigh cost versus benefits when buying your mattress, you don't want to spend the last few months of a loved one's life, or the first few months after an illness or operation, fighting bed sores.
Prevention is the best option, and having the right mattress is a step in the right direction.
Need help picking out a hospital bed too?
Hopefully these tips have helped you with your hospital bed mattress shopping. If you're also looking for a hospital bed, be sure to check out the "Hospital Bed Buying Guide" we wrote.
Usually the best deals on hospital beds are sold as a bed, mattress and side rails set. While you can buy them individually, many companies offer several set options to make sure you get the best mattress and bed for your needs, while still getting you the lowest price.
If all this seems overwhelming and you're worried about getting the wrong hospital bed and/or mattress, you don't have to be. If it's during operating hours, you can have a live chat with me right there. I'd be happy to help and I look forward to it.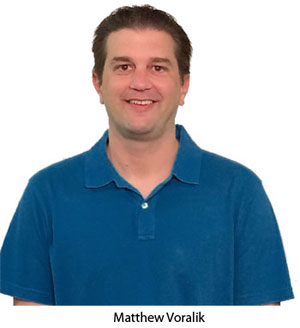 Matthew Voralik grew up working in the brick and mortar store after school and during the summers. When most boys his age were playing video games, he was assembling wheelchairs and hospital beds and showing people how to use all the things they sold in his dad's store. Today he does the same thing for his online customers. This also makes America Discount Home Medical uniquely qualified to select and recommend the best products for our customers.
Tags: buyer's guide