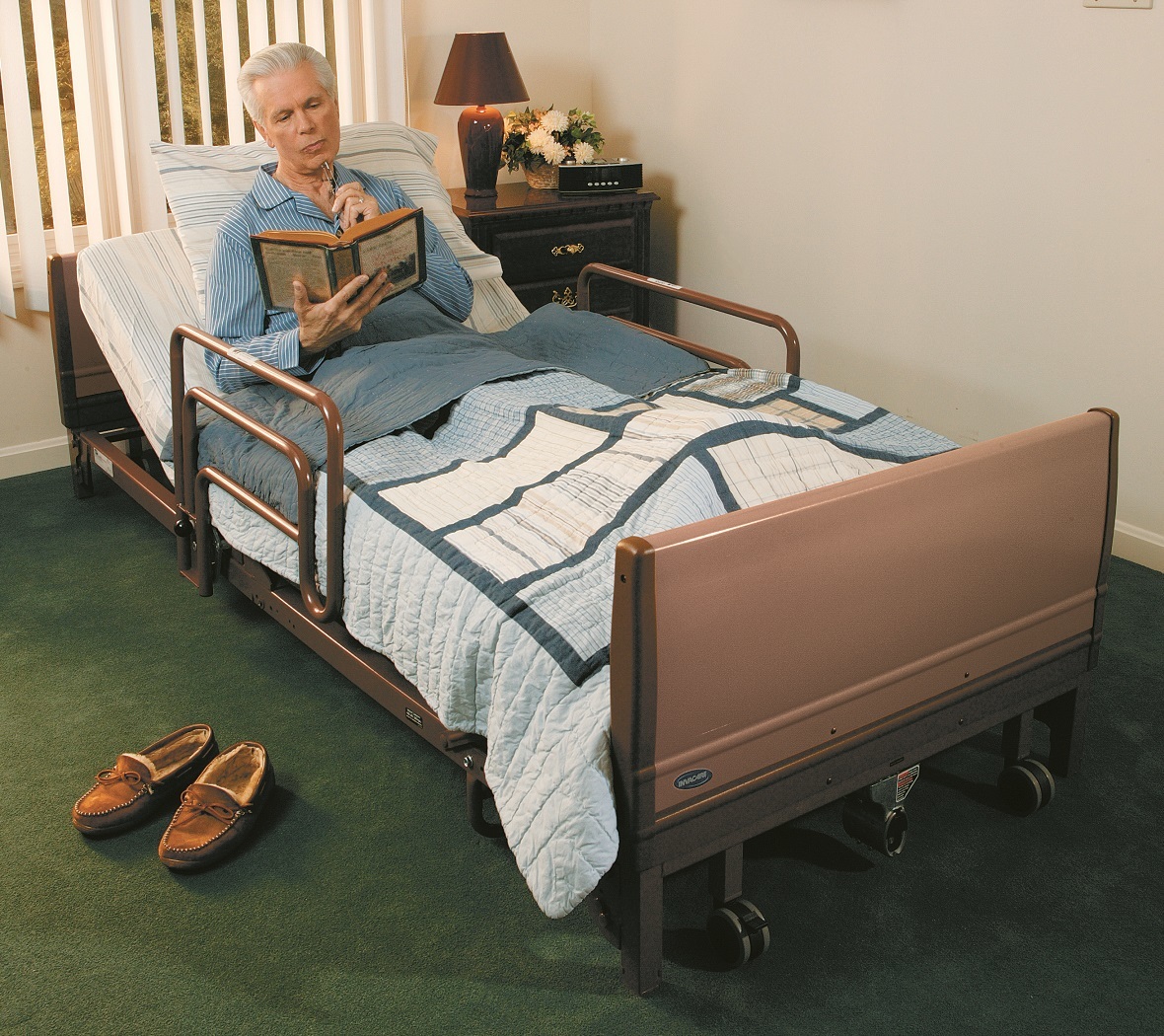 Hospital Bed Buyer's Guide
Which is best for seniors, the disabled, and bedridden patients?
So many types of hospital beds. Electric. Manual. Innerspring mattress, foam or air. Which is best? Where do you start?
When looking for a hospital bed, there are lots of things to consider. You want to make the best possible choice for patient comfort and ease of care, while keeping costs as low as possible. But there's something that is much more important.
Customers ask us all the time, "what's the best hospital bed." The best answer is, the best hospital bed is the one that meets your needs the best. Are you heavy or light? Are you mobile or not, tall or short? How long will you be in that bed? The answers to those questions and more will determine what kind of hospital bed you need. Remember, you should not be looking for the best hospital bed without looking  for which type is best for you. 
We've written this post to help answer some of the toughest questions about hospital beds, mattresses, and accessories so you have all the information you need right at your fingertips to choose the right type of hospital bed for your needs.
What is the difference between an adjustable bed and a hospital bed?
A hospital bed adjusts head and foot heights, as does an adjustable bed, but the overall height of hospital beds can also be raised and lowered. Very few adjustable beds have this hi-low feature. An example of an exception would be the Flex-a-Bed Hi Low 185 pictured below.
Hospital beds also have optional side rails in various lengths and styles for a more secure and safe set-up to avoid falls and injuries when patients get in and out of bed. Adjustable bed side rails are much more limited in styles and capabilities.
Finally, there are several widths to choose from in hospital beds. 
For the larger patient, you may need a bariatric hospital bed. These come in widths of 42-inches, 48-inches and 54-inches and can accommodate patient weights from 500 to 900 pounds. Most bariatric (heavy duty) hospital beds have full-electric capabilities.
The prices for these beds are higher than standard size hospital beds, so consider carefully as you determine if you need the extra width and weight capacity.
Adjustable beds use standard size mattresses only and are available in twin XL, full XL and queen sizes.
Does the height of the hospital bed really matter?
One of the great advantages of using a hospital bed is the ability to lower the off-the-floor height of the mattress in order to make it easier to get the patient in and out of bed. This also makes it easier for the caregiver to reach the patient without awkward bending or straining.
A hospital bed will have an adjustable height range as much as 17-inches, with the height off the floor to the top of the mattress as low as 15-inches, and with overall heights over 35", depending on the model. The most common height range from floor to the top of the mattress on a standard hospital bed adjusts about 21-inches to 29-inches.
If you need to go lower than this, in case of fall risk or for extra versatility and maneuverability, then a low hospital bed that goes as low as a 9.5-inches deck height off the floor will give you about a 15-inches to top-of-mattress height. This is also key for shorter patients who may not be able to get into a standard hospital bed even when it is at its lowest setting.
Do I need an electric hospital bed?
The kind of bed you need will depend on the mobility and size of the patient. Here are your options when it comes to manual and electric adjustments on your hospital bed.
Manual (hand crank) requires an able-bodied caregiver
This is the lowest price point, with every adjustment made by an attendant. The bed will have three hand cranks, typically at the foot of the bed. One crank raises and lowers the head, one does so for the foot, and one will adjust the overall height of the bed. This is a good option if the patient is fairly mobile and can help with shifting their own position and getting into and out of bed.
PRO TIP: Is a manual crank for you?
If you don't need to raise and lower the bed, and changes of position are not needed often, this can be a great solution. The drawback is that every position change must be made by an able-bodied caregiver. Shop manual crank hospital beds here…
Semi-electric gives the patient some automomy
This type of bed has a slightly higher price point but gives the patient some autonomy over their movement. There is just one crank for the overall height adjustment, and an additional hand-held electric control to raise and lower the head and foot.
PRO TIP: Who needs a semi-electric hospital bed?

If the patient can get into and out of bed without raising and lowering the overall bed height, then semi-electric may be a good choice. Shop semi-electric beds here…
Full-electric provides the most independence
With a held-held control for overall bed height, head adjustments, and foot adjustment, this option provides the most independence for patients who need to get in and out of bed frequently, or do not have the help of a caregiver to raise and lower the overall bed height.
For long-term home care, a full-electric hospital bed often ends up being the most cost-effective choice with price points starting under $800 for a complete bed, mattress and side rails set.
Since a caregiver might not be necessary for every bed adjustment, the need for a 24-hour-a-day attendant means lower costs of overall care.
PRO TIP: When is a full-electric hospital bed best?
A full-electric hospital bed provides the most independence for patients who need to get in and out of bed frequently, or do not have the help of a caregiver. Shop for full-electric hospital beds…

Can I use a regular mattress on a hospital bed?
Unfortunately, the short answer to this is "no." Why? There are 3 reasons that make it either impossible or less advantageous to use a regular mattress for a hospital bed.
1. Standard mattresses do not fit on hospital beds
In order to fit a hospital bed, you need a 36-inch by 80-inch mattress. Twin mattresses are typically 39-inches by 75-inches. Twin XL is 39-inches by 80-inches. These extra three inches of width will interfere with the operation of the bed, possibly causing damage to the mattress and/or the bed. It can also create a dangerous situation for the patient if the side rails or other safety features cannot function as designed.
2. Hospital mattresses are designed to bend with the bed adjustments
A hospital bed mattress must conform to the bed, even as the bed adjusts and bends at the head and foot. A regular, innerspring mattress has internal construction meant to keep it rigid, so it will not allow the patient to get the benefits of using a hospital bed and/or put added strain on the bed frame adjustment movements.
3. Hospital bed mattresses help prevent bed sores
Painful pressure ulcers or bed sores can appear on the heels, elbows, shoulder blades, and lower back of bed-ridden patients who lie in bed all day. Once they develop, it can be difficult, costly and time consuming to get them to heal. It also requires extra time from the caregiver and causes pain for the patient. If infection sets in, it can even be life-threatening or at the least require hospitalization.
In order to prevent pressure ulcers, hospital bed mattresses are designed to:
Relieve pressure
Mattresses must properly support the patient and distribute pressure so that no one point of contact bears too much weight. This is most important for those who spend a considerable amount of time in bed or are at higher risk for developing bed sores such as those who are underweight since they have less muscle and fat between them and their mattress. Foam and air mattresses are ideal for these patients.
Encourage airflow
If there is lack of airflow to the skin, then bed sores are more likely to develop. Those patients with higher body weight may find that they are more prone to developing sores from trapped body heat. A mattress that is contoured for airflow will help alleviate their risk for developing sores.
While you will need to weigh cost versus benefits when buying your mattress, you don't want to spend the last few months of a loved one's life, or the first few months after an illness or operation, fighting bed sores.
Prevention is the best option, and having the right mattress is a step in the right direction.
Which type of mattress do I need for a hospital bed?
Before you can choose the best type of hospital bed mattress for you, you first need answers to these questions:
How much time per day will the patient be spending in bed?
Can the patient shift positions independently?
How many months will they need to use a hospital bed?
How much does the patient weigh?
How much muscle mass do they have?
When you have those answers, you're ready to make a selection.
Which hospital bed mattress is best?
To make shopping for a mattress easier, we created another guide for you, this time on picking out the best hospital bed mattress. Be sure to check it out.
Should I buy a hospital bed and mattress individually or as a set?
Usually the best deals on hospital beds are sold as a bed, mattress and side rails set. While you can buy them individually, many companies offer several set options to make sure you get the best mattress and bed for your needs, while still getting you the lowest price.
What other hospital bed accessories do I need?
Bed rails
Bed rails (also called side rails) are a good idea for anyone who is at risk for falling out of bed. While they are not meant to restrain a patient to the bed, they are very effective for preventing accidental tumbles out of bed.
Bed rails come in half and full length. Half-length side rails are ideal for those patients who have the mobility to get out of bed unassisted, or just need something to hold onto while getting in and out of bed. The patient can simply sit up and swing their legs over the side at the lower end of the bed.
Full length side rails are for those patients who need assistance from an attendant to get out of bed. They also provide the greatest coverage along the side of the bed to help prevent the patient from falling out of bed.
Sheets
While there are specific fitted sheets for hospital bed mattresses, you may be able to use a Twin XL size fitted sheet for your hospital bed. Since there will be some extra material due to the extra 2-3 inches of width, just tuck in the sides so that they do not interfere with the side rails or bed adjustment mechanism.
If you prefer sheets to fit the exact size of your mattress, those are readily available (check this website, for example). You can also purchase just the bottom fitted sheet, so you can use your own twin size top sheet instead of having to buy a complete sheet set.
Tables
Rolling tables (overbed tables) make tasks easier for bed-bound patients. They generally extend over the bed and many have adjustable heights. Some even tilt. Whether it's to eat, read, or write, a table can add to the patient's well-being and comfort.
Trapeze
Useful for shifting position in bed, or help in getting in and out of bed, trapeze bars can either be attached to a stand or to the bed itself.
Mattress toppers (overlays)
If you have a basic mattress but needs an upgrade for airflow or to help prevent bed sores, then a mattress topper may be an ideal solution. Options include gel, foam or alternating pressure pads with pumps.
Will insurance or Medicare pay for my hospital bed?
Cost is a major factor when considering how to care for a patient in the home. But it's not always as straightforward a decision as you hope. Insurances and Medicare will generally pay for part or all of the cost of a rental hospital bed if the person qualifies. However, they will normally not purchase a hospital bed up front, but instead rent it until it caps out as a purchase after several months.
Even so, when you consider the amount of your copay, which is usually 10% to 30% of the rental cost and length of time you will need the bed, sometimes it makes sense to buy. If, for instance, you anticipate needing the bed for longer than four to six months, the copay alone may end up being more than the cost of a new bed.
You will also have a limited selection for hospital bed rentals. Insurance companies limit your options to those suppliers they contract with who are local to you. What you get usually depends on what they have in stock at the moment. They will very often provide used beds that are manual or semi-electric rather than full-electric.
So now, which type of home hospital bed is best for you?
If you've made it this far in this guide, then you know there is a lot to consider when shopping for a hospital bed.  Because we don't want you to make a mistake, we're here to help you make your choice as quickly as possible so you can get back to helping your loved ones.
Matthew Voralik, our President, has over 25 years of experience in this field helping families choose the right equipment for their loved ones. Here's his top pick for a hospital bed and mattress.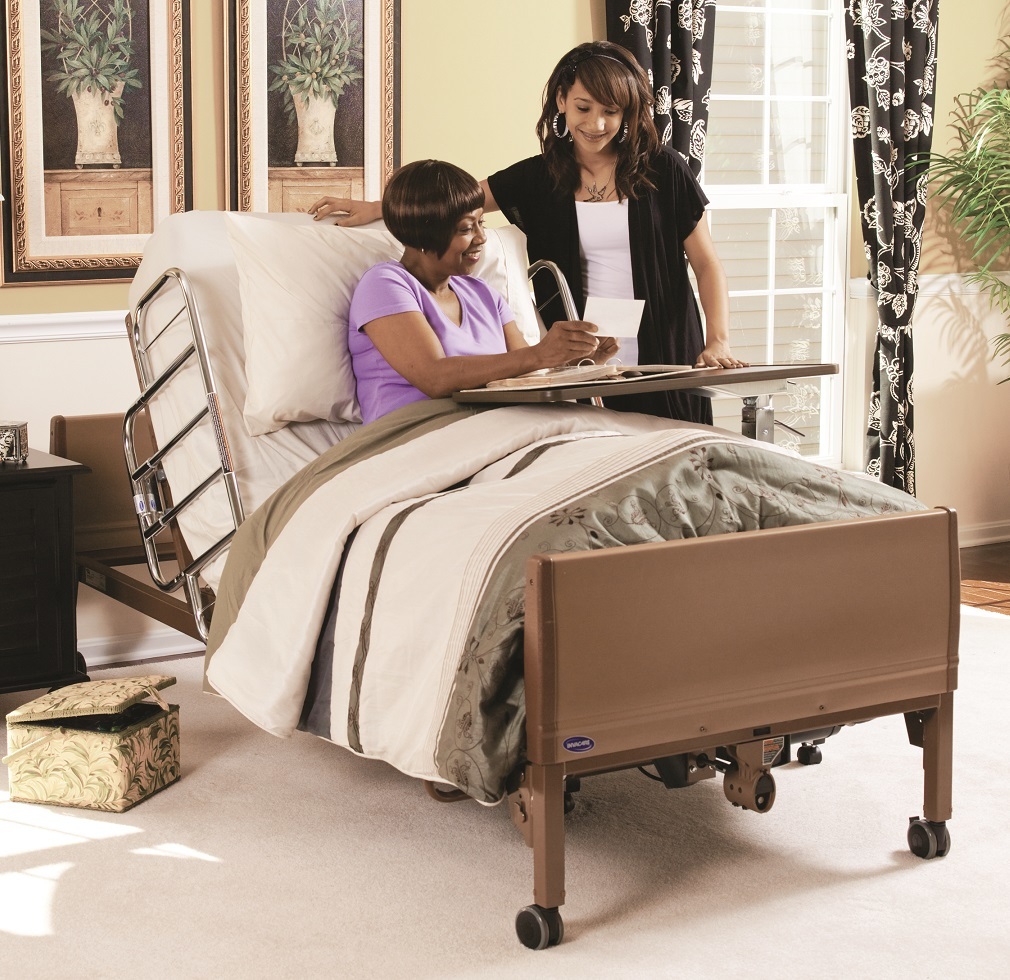 Matthew's Hospital Bed Pick
"I would recommend the Invacare hospital bed frame and mattress set. Invacare has a high quality hospital bed with the best mattress choices to prevent bedsores, and with several options based on what the patient needs, there's a great value for every price point."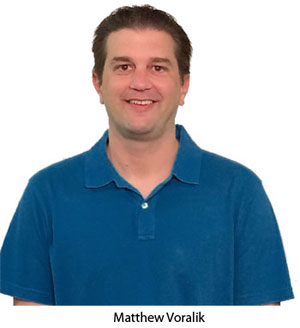 Matthew Voralik grew up working in the brick and mortar store after school and during the summers. When most boys his age were playing video games, he was assembling wheelchairs and hospital beds and showing people how to use all the things they sold in his dad's store. Today he does the same thing for his online customers. This also makes America Discount Home Medical uniquely qualified to select and recommend the best products for our customers.


Keep in mind, though, after taking into consideration your unique circumstances, Matthew's Pick may not be perfect for you. So we provide other ways to take advantage of our expertise.
Call or chat with us, right here, right now.
Our customer service at American Discount Home Medical Equipment is available Monday thru Friday, 10AM – 8PM ET and Saturday from 10AM – 4PM ET to take your calls and answer your questions.
In addition, we have a live chat available during our operating hours on the shopping side of our site. Follow the link below to shop for hospital beds, then initiate the chat in the bottom right corner of your browser. Good chance Matthew is there to answer all your questions.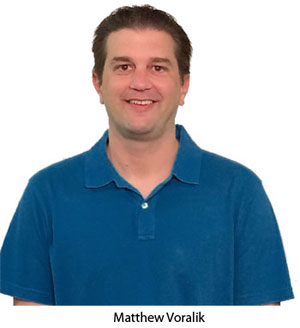 Matthew Voralik grew up working in the brick and mortar store after school and during the summers. When most boys his age were playing video games, he was assembling wheelchairs and hospital beds and showing people how to use all the things they sold in his dad's store. Today he does the same thing for his online customers. This also makes America Discount Home Medical uniquely qualified to select and recommend the best products for our customers.
Tags: buyer's guide