Best 2023 tech gifts and gadgets for seniors
For birthday or holiday gift giving, why not give the gift of tech to help the seniors in your life live a little easier? Whether you are thinking of their safety or their comfort, we have singled out some of the best tech gadgets they'll love. Read on to find the best tech gifts for seniors.
1. Ring video doorbell
Price $100
The Ring is a great tool for those seniors who have limited mobility, live alone, or simply want to screen their front door visitors much like we do on our phone calls these days. Feel safe and secure in your home with a way to determine if you want to answer the door or not once you know who is there. Also, it is very common for thieves to check to see if anyone is home by first ringing your doorbell. Even if you're not at home, you can "answer" the doorbell via your smartphone and fool them away.
Below you can see a snapshot a Ring doorbell captured as a thief ran away with a delivery. Had the owner responded, this may not have happened. He may have left empty handed.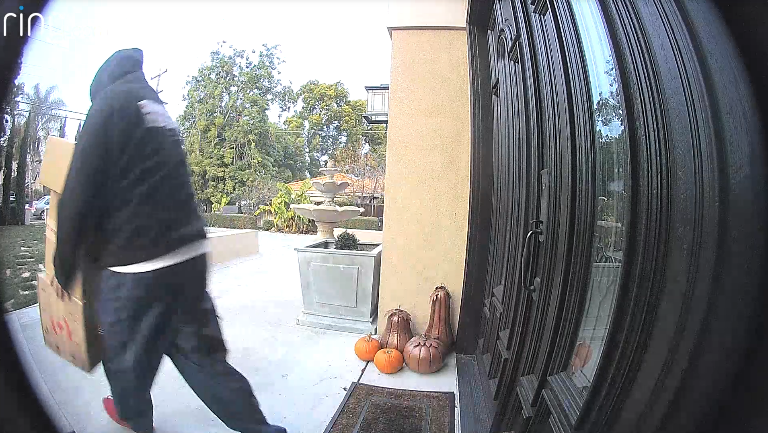 The Ring video doorbell device mounts by your front door. It can either be powered by batteries or you can hardwire it to your doorbell. You'll get an alert when someone rings your doorbell or triggers the motion sensor.
You can answer using an iPad, smartphone, or laptop and carry on a two-way conversation with you being able to see your visitor. No need to get out of your seat, so it's perfect for seniors or the infirm who have a hard time getting up. It even has infrared night vision so you can see who is at your door in the dark.
For even more convenience, add the Flexible Universal Tablet Stand to your iPad for a flexible viewing. While it looks like a creature from a science fiction movie, it's surprisingly easy to use giving you almost unlimited adjustments.
2. Item finders – We all need these!
Price $20-$100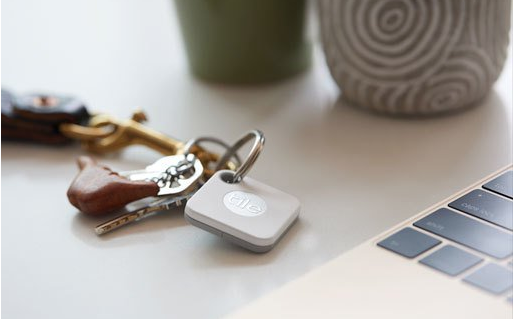 While people may joke about "senior moments," it's no laughing matter when you misplace an item. Never worry about that again with one of these three highly rated item finders. While they each have unique characteristics, all will attach to an item – or can be slipped in the pocket of someone prone to wander off – so you can easily locate precious things. Keep track of all your valuables with one of these convenient and versatile trackers.
The Esky Item Finder has four fobs linked to a single remote to conveniently locate your keys, phone, TV remote control, wallet, or medications. Keep the remote close by to always know where your valuables are.
The XY Find it has the largest range of the three we recommend, with the ability to locate an item up to 300 yards. Put it in your glove box and never lose your car at the mall again.
The Tile Mate is the slimmest option, perfect to slide into your wallet or adhere to your iPad, phone or laptop.
3.     Reminder Rosie
Price $120
When their memory starts to fail, the elderly need reminders for the important things. What better way than to be reminded in the voice of a loved one. With Reminder Rosie you can give gentle reminders about day to day self-care needs like brushing teeth or remembering to eat a meal recorded in your voice for your parent or spouse. Remind them to take medication or remember a doctor's appointment. Get the whole family involved with grandchildren recording reminders about upcoming birthdays or family events. Caregivers can rest easy without the need to constantly nag, and because Reminder Rose is almost entirely voice-activated, there is no need for lots of button pushing or settings.
4.     Livio AI Hearing aids
Price variable
When hearing starts to go, some seniors can be resistant to wearing hearing aids. Either they are uncomfortable, irritating, or simply don't work that well. Luckily, Livio AI hearing aids have completely changed the hearing aid industry.
Not your momma's hearing aids, these hearing aids use AI and noise cancelation so that you not only hear things louder but more clearly as well. Smart enough to automatically adjust depending on the ambient noise, they also remember places you've been, dialing up for that favorite restaurant or down once back at home.
Imagine being able to talk to your loved one in a crowded room without having to yell or repeat yourself. Imagine watching TV together at a reasonable volume. This may be a fabulous Christmas gift for the whole family, not just Mom or Dad.
5. Virtual reality headset
Price $400
For those who are homebound, life can get pretty flat. All that can change when you give them the world. The Oculus Rift VR headset and controllers puts anyone anywhere in the world. Experience travel, adventure, and interactive learning right from your living room. Explore options for games and viewing for entertainment that's out of this world.
6.     Photostick & Photostick Mobile
Price $50 and up
These days we all have hundreds if not thousands of photos on our computers and phones. Do any of us really know where they all are? This little gadget can not only find them but download and store them all in one place. After you use the Photostick and Photostick Mobile, there will be no more hunting through folders with obscure names and strings of numbers. Instead, all of your photos are right at your fingertips. What a great gift for those who want to keep their memories close at hand.
But this will not only help locate and organize birthday and holidays. It's also a great tool to find and secure photos to use for insurance purposes and when organizing belongings to bequeath to the next generation.
Don't let precious photos be lost if a computer crashes or a phone is stolen. The Photostick will back up all the images from your device and keep them safe. Available in a variety of sizes from 8GB to 64GB. If the seniors in your life find this a bit over their heads, it may still be the perfect thing to help you get all those grandkid photos organized so you can print and give them paper memories instead.
7. Drivesafe training program
Price $49
Staying independent often is directly related to staying mobile. And to keep driving well into your senior years, you need to keep alert and sharp for whatever may happen on the road. The Drivesafe Training Program is a proven way to do just that.
Drivesharp is cognitive training that is designed for you. As you work through the program, the algorithm changes to meet your needs and encourage the best results for you. With results showing an increase in visual processing, the ability to stop sooner when necessary Drivesafe has shown a 30% decrease in collision claims for those who have used their program. Available for computer or smart device, giving the gift of mobility this Christmas may be the best present of all.
8. NightGuide night driving aid
Price $49.95
The ability to see well at night wanes the older we get forcing some seniors to be homebound in the evening. But it doesn't have to be that way. NightGuide HD reduces glare and eye strain, and it will dramatically improve seeing at night during snow or rainy conditions as well as in fog with its polarized lenses. Just slip it over your prescription lenses if you already wear glasses.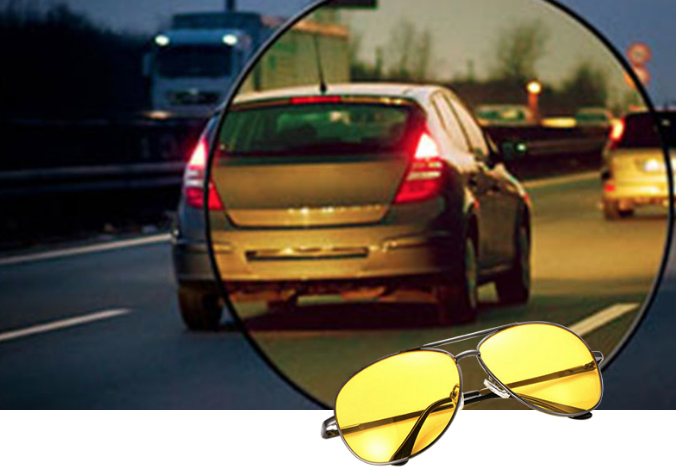 9. Upright Go
Price $75
We all slouch sometimes, but for those with back pain, that can mean increasing pain and muscle fatigue. This Christmas gift gadget can help those you love reverse the effects of years of poor posture and teach their body to sit up straight through periodic reminders. Upright Go will help reverse the effects of dowagers hump, stay comfortable when seated and get reports on your smartphone or iPad app.
The small device uses an adhesive to stick to the upper back. Link to the app on your phone, and feel the results that come from training yourself to sit tall. The best way to avoid back pain is to take control of your posture. UprightPose helps you do just that.
10. Vivosmart heart rate/step/pulse ox
Price $130
Doctors often suggest a certain amount of activity each day for best health, many times they will also recommend monitoring oxygen levels with a pulse oximeter. The Vivosmart smart watch does all that and more. It's small enough to be unobtrusive on your wrist but powerful enough to hold a charge for up to a week. Set goals and make sure you are following a healthy lifestyle. Monitor your sleep for sleep apnea. Monitor your blood oxygen levels and heart rate. All of this information is readily available with the free downloadable app for your smartphone or computer. And it even tells time!
11.  Reemo Smartwatch
Price $300
Many seniors are at risk for falls or other emergency situations where they need to be able to call for help. While Life Alert is one option, many seniors are opposed to wearing an alert device around their neck. Introducing the  Reemo Smartwatch. This activity tracker will keep track of steps and pulse along with a connection to live concierge help when needed. Contact fire, ambulance, police, or helper contacts from their profile with one touch call in case of emergency.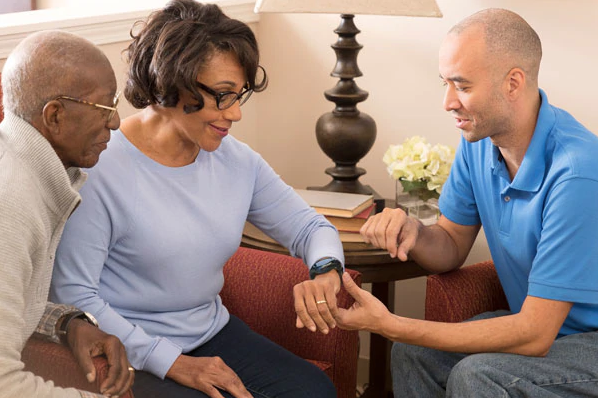 12. Voice-activated devices
Voice-activated devices like Amazon Alexa and Google Home are great for seniors, especially those who have difficulty getting up or who are bedridden. Combine them with smart home devices and you can use them to turn on lights, lock doors, and opening window shades. They also tell the time, give you the weather and inform you with the daily news.
13. Robotic Vacuums
You don't have to be a senior to enjoy a robotic vacuum. We have one in our home and it's the best investment we ever made. Great fun when the grandkids arrive too. They love chasing it around or using the remote control to control. They've even named it!  So if a live pet is out of the question, get a robotic vacuum. 🙂
Finally, here are some other ideas we found on a couple of other sites we love and you may too.
If you have any suggestions for tech gadgets your seniors love, let us know! Otherwise, that's it for 2018 and into 2019!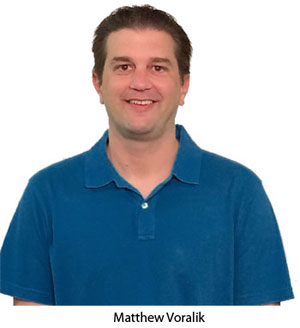 Matthew Voralik grew up working in the brick and mortar store after school and during the summers. When most boys his age were playing video games, he was assembling wheelchairs and hospital beds and showing people how to use all the things they sold in his dad's store. Today he does the same thing for his online customers. This also makes America Discount Home Medical uniquely qualified to select and recommend the best products for our customers.
Tags: senior gifts, senior living