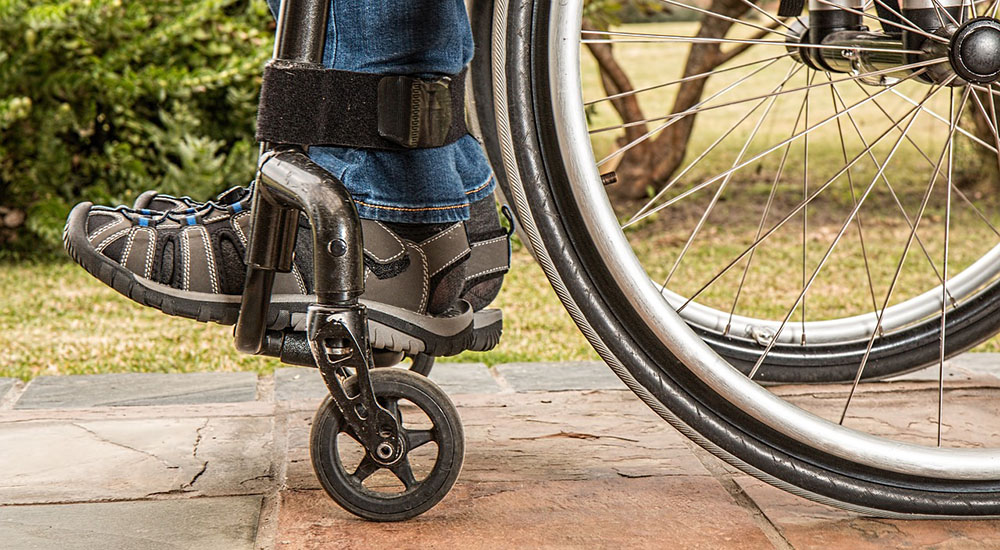 Remodeling a Home for Disabled Living
One of the best gifts you can give a person living with a disability is to give them a safe, accessible, and comfortable living space. Home is the one place where they can reasonably expect to have their special needs catered to, and so should they.
However, there is a lot of work that goes into remodeling a home for disabled living to make it comfortable and accessible. The Department of Housing and Urban Development and the Fair Housing Act sets out some standards for accessibility, but you will have to go beyond the basics to create the safe and comfortable living space you want for your loved one.
Often, caregivers and the people closest to the disabled person are best able to discern what the most pressing needs are in terms of making your home comfortable for them. However, experts in remodeling will also have some good ideas on what you need to do. Here are some of the considerations Gilad Baron of Bay Builders & Remodeling in San Jose suggested you might want to keep in mind.
Making entrances and hallways wheelchair accessible
Removing tripping hazards
Installation of handrails on staircases
Installing shelves and cabinets within easy reach of wheelchair height
Installing light switches within reach or having smart voice-activated lights and appliances
For multi-story homes, do you have a bedroom and bathroom on the ground floor?
Is the outside of your home easily accessible and safe?
While the types and level of modifications will vary from person to person, here are some of the most common remodeling options available for those with disabled living. This guide also includes cost approximations to help with budgeting.
Outfitting Landscaping, Entrances, and Walkways for the Disabled
Making your home accessible and safe starts at the curb. There should be no obstacles up the driveway or walkway leading to the door, and the surfacing should be free of cracks. It should also be textured to provide good traction for walkers, wheelchairs, and shoes while preventing the accumulation of water and snow.
At least one entrance should be accessible by having a flat threshold, ramp, and railing as needed to allow unhindered access. It is also a good idea to light up all these areas with motion sensors for safety and security reasons. Don't forget to remove rugs, doormats, and runners that could pose a tripping hazard or obstruct wheelchairs.
If you're remodeling your backyard, keep your steps 3″ deep to make it easier for a walker, as well as create landings every few steps to provide a nice respite. If you're putting in a new patio, he suggests you use interlocking pavers since they resist buckling and shifting and can prevent trips and falls.
All doorways should be wide enough to allow easy navigation for wheelchairs. Ideally, they should be at least 36 inches wide, although a 32-inch entrance fitted with wide throw hinges or swing-clear hinges might suffice.
It might also be better to completely remove some interior doors if they are not necessary for privacy or security. You can replace them with screens, curtains, or sliding doors.
One more detail that is easy to forget is the installation of accessible door handles and peepholes. Peepholes might need to be placed at a more accessible height or replaced with an intercom system for security purposes. For those with mobility impairments, automatic doors or those with levers instead of knobs might be necessary.
Making Flooring, Hallways, and Stairs Safe
While flooring may not be a priority option for remodeling due to how intrusive and expensive it can be, floors are one of the most important alterations needed. The first step is to install a floor that provides good traction, is easy to clean, is non-porous, and firm. Hardwood flooring is often the best option, but vinyl or laminate flooring can be good choices as well.
Like doorways, hallways should be free of any obstructions and tripping hazards. It might be worth investing in a skid-resistant lining or securing them with carpet tape. It is also important to ensure that hallways are well-lit and have switches at both ends.
If the disabled person in the house can use the stairs, there are ways to keep them mobile while preventing falls. Stairs should also be well lit and have switches at the top and bottom. They should have no carpets or rugs whatsoever, even if they are secured. Both sides of the staircase should have firm railings for support.
For those who cannot use stairs, installing a ramp or lift is another option. There are portable ramps that can be used where there is only a small rise, but installing a proper ramp may require extensive modifications to create enough space.
Lifts are a less intrusive option, but they are expensive to install and maintain. They can also be a nuisance in case of a power failure. There are different types of lifts including inclined platforms, vertical platforms, and stairlifts.
Stairlifts – these are fitted onto existing staircases and include a rail and a seat. The seat is controlled using a remote and can move at the edge of the staircase, which makes this option the least intrusive one. However, they are unsuitable for those who are completely immobile. Stairlifts can cost between $2,000 and $5,000 to install.
Platform lifts – These are small platforms that can lift a person over a floor or two. They allow wheelchair-bound patients to travel in their wheelchair unobtrusively, but they also require extensive work. The cost of installing a platform lift is about the same as that of a stairlift.
Through-floor lifts – These are enclosed platforms that allow a person to travel between floors in an enclosed lift room, much like a commercial elevator. These feel safer and more familiar, but they can also be entrapment risks and are expensive to install – the cheapest options cost $30,000 to install.
Electrical and Lighting Modifications for Accessibility
Electrical controls such as switches and thermostats should be accessible and easy to use. That is, they shouldn't require manual dexterity to operate properly. If your budget allows it, smart switches activated by motion sensors or voice can be good options.
Another concern is ensuring that light locations, angles, and reflections are comfortable for wheelchair-bound users. You might need to redirect lighting, change fixtures, or add new ones to help with this.
Wall outlets are often not a problem, but all cords and cables should be tucked out of the way behind furniture or baseboards to stop them from becoming a tripping hazard.
Accessible appliances such as refrigerators, washers, dryers, ovens, and microwaves may also be necessary. They should have easy-access controls from the perspective of a person sitting in a wheelchair.
For persons with cognitive disorders such as autism, Down's Syndrome, dementia, or Alzheimer's might require modifications to change lighting and alter how things look or feel. In this case, the caregiver or medical professional will advise on such alterations.
Shop Right Here for Bathroom Safety Equipment
There are many possible safety pitfalls in the bathroom. Getting in and out of the shower, walking on wet and slippery tile, even sitting down or standing up from the toilet. American Discount Home Medical sells all the equipment you need to keep you safe in any home in the house.
Bathroom Safety Modifications for the Disabled
Bathrooms are among the most important modifications required for people with disabilities. That's because of the danger they pose, with about 230,000 people visit the ER due to bathroom-related injuries.
Bathrooms also tend to obstruct mobility, which is why the following range of modifications may be necessary.
Raise sinks higher to allow for wheelchair-bound patients to roll straight up instead of having to reach over. Faucets with lever handles or touch controls are easier to use than knobs
Toilet seats are often too low to transfer easily to and from a wheelchair. They may need to be raised to make transfer easier and safer. In addition, sturdy grab bars should be fitted for support. They should be placed in such a way that the wheelchair can roll right up to the toilet seat without obstructions
While showers and tubs can be a good option depending on the level of disability, shower bars should be installed for support. Shower stalls should have a roll-in capability because having to step over ledges significantly increases the risk of a fall. A seat in the shower stall may also be necessary, as well as non-slip pads or mats to line the bottom for better traction.
Bathroom remodels for disabled persons can cost between $15,000 and $25,000, depending on the level of modification required.
Accessible Kitchen Modifications
For accessible kitchen suggestions we turned to Nathan Long of Long's Cabinet is Santa Cruz County. He said that kitchen modifications are mainly about organization and access. For one, it should have an accessible workspace such as a table for a sitting person. Your sink should also be shallow-bottomed and accessible from a sitting position with enough leg room underneath.
For cooking, the stove should have front controls to avoid having to reach over the burners.
To help monitor cooking food, a mirror installed at an angle behind the cooktop can be useful. The other alternative is to have glass cookware, which is expensive
To allow sliding hot utensils off the cooktop, you should have at least two feet of heat-resistant countertop right next to the range
Utensils and supplies should be stored on bottom shelves to allow easy access
These modifications can vary in cost, but a complete remodel will cost between $15,000 and $20,000, according to Nathan.
Making Living Rooms and Bedrooms Accessible & Safe
The rest of the home might also require minor modifications to make them accessible and comfortable for your disabled loved one.
Install the right flooring and secure all carpets. Carpets and rugs should be low-pile, typically ¼" thick; they should also be easy to clean and durable.
Maintain enough space to maneuver easily around the room
Install a grab bar at the head of the bed to allow easy transfer
It might be necessary to have a hospital bed installed to allow comfortable resting and ease getting in and out of bed
Conclusion
Modifying your home to enable safe and comfortable living conditions for a disabled loved one is a big undertaking, yet it is also a labor of love. For disabled people, home is the one place they should feel comfortable and cared for. These modifications will help deliver that feel and make their home truly theirs.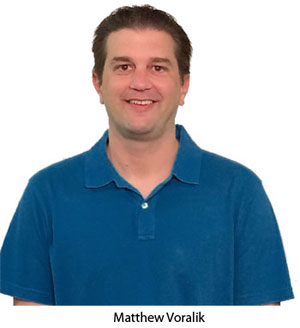 Matthew Voralik grew up working in the brick and mortar store after school and during the summers. When most boys his age were playing video games, he was assembling wheelchairs and hospital beds and showing people how to use all the things they sold in his dad's store. Today he does the same thing for his online customers. This also makes America Discount Home Medical uniquely qualified to select and recommend the best products for our customers.