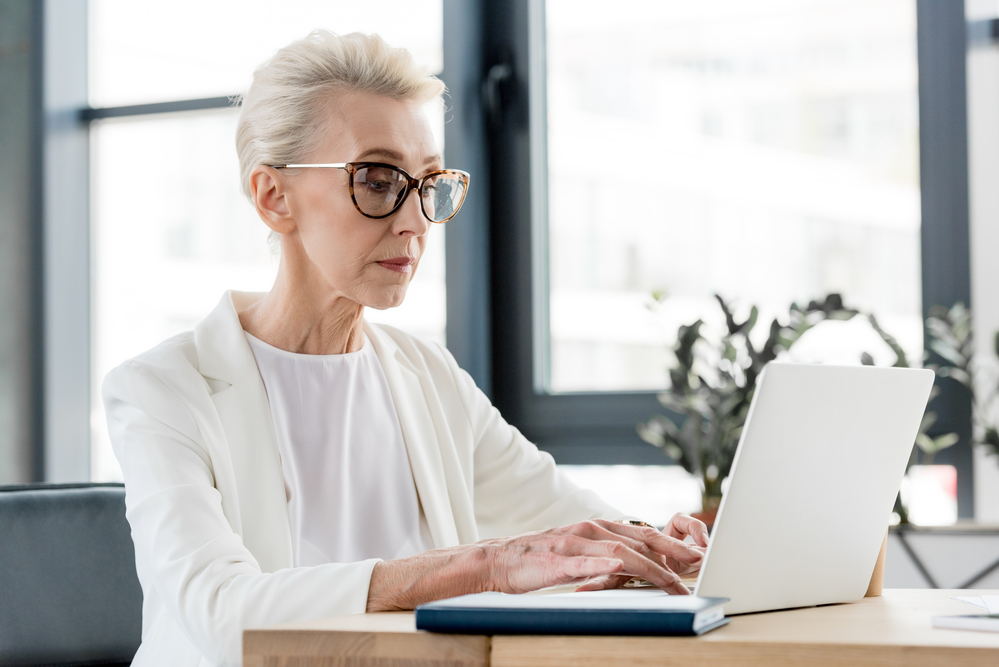 Go for the gray when hiring. They come with benefits!
Retirees don't always completely retire. Many return to work after reaching retirement age, and they do it for a variety of reasons. The most common reasons for seniors remaining in or rejoining the workforce include a desire to stay busy and keep active, a lack of savings and a desire for extra income.
But unfortunately, we live in the age of "-isms." One of the "-isms" that is frequently overlooked is ageism. This is discrimination or prejudice based on a person's age. Just look at the following chart and it shouldn't be hard to see that ageism just might be behind the hiring in those listed tech companies.
Why Hire Older or Retired Workers
Anyone in business knows the bottom line is turning a profit. This is where going for the gray in hiring can give a boost to your business. Hiring older workers or retirees in any position is a smart move, but especially so when looking to fill part-time or temporary positions.
Some top reasons to go with older or retired workers:
Retired workers or those with years of experience don't require a lot of training.
Retirees have had years learning from mistakes, so they often bypass that rocky, expensive road and improve your bottom line.
Other staff members can learn from their experience.
Absenteeism is lower in the gray population.
Older workers bring years of experience in "people skills" to the job.
Honesty is common among older workers.
Punctuality is a common trait with older workers; they get to work on time.
Quality of work produced is a high priority for seniors and retirees.
Go for the gray if you need employees with superior customer service skills.
Enthusiasm to learn new skills is high in older workers.
They tend to bring a positive attitude with them to the office.
Older workers are more stable. They will most likely stay with you for the long haul. That saves your company a lot of money in retraining and down time when you're left looking for a replacement for the millennial who left to climb the ladder someplace else.
Seniors are actually cheaper.  Most have other income so are willing to settle for less. And many have insurance policies elsewhere, so they may not need yours.
As an added bonus, older workers are less likely to flood you with resumes that are not a realistic match to the job skills and abilities you're seeking.
Going Gray
Whether you're filling positions in your office or building a telecommute team, including seniors just makes sense for any company.  Age shouldn't matter until it does. Just look at some of our brilliant and very active politicians like Bernie Sanders 77, Nancy Pelosi 79, and Judge Ruth Bader Ginsberg 86. Stephen Hawkins was one of the world's greatest scientists up until the day he died at the age of 76. Judy Dench is still an accomplished actress at the age of 86. Laura Ingalls Wilder didn't publish her "Little House on the Prairie" until she was 65. Grandma Moses didn't pick up a paintbrush until she was 78. And Jimmy Carter at the age of 94 and his wife Rosalyn, 91, are still very active in Habitats for Humanity.
Other than Laura Ingalls Wilder and Grandma Moses, the rest are all going strong, maybe not as strong as they once were, but they get a quality job done with maturity, enthusiasm, intelligence and pride. And if those didn't inspire the seniors reading this or employers seeking help, we'll leave you with one final indomitable spirit to encourage and inspire you all, Tao Porchon-Lynch, a 100-year-old competitive ballroom dancer and yoga teacher.
Our advice for companies looking to hire, then, is GO FOR THE GRAY!
And for you seniors wanting or needing to work, see our next blog for some great senior-friendly ideas and places where seniors go to get hired!
---
Sources:
https://www.merriam-webster.com/dictionary/ageism
https://www.retiredbrains.com/reasons-to-post.html
https://www.bloomberg.com/news/articles/2017-07-10/working-past-70-americans-can-t-seem-to-retire
https://www.aarp.org/work/job-hunting/info-07-2013/older-workers-more-valuable.html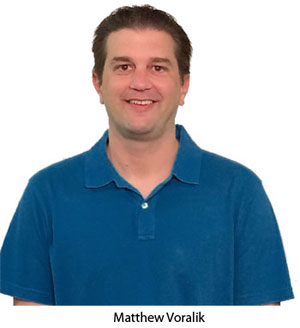 Matthew Voralik grew up working in the brick and mortar store after school and during the summers. When most boys his age were playing video games, he was assembling wheelchairs and hospital beds and showing people how to use all the things they sold in his dad's store. Today he does the same thing for his online customers. This also makes America Discount Home Medical uniquely qualified to select and recommend the best products for our customers.