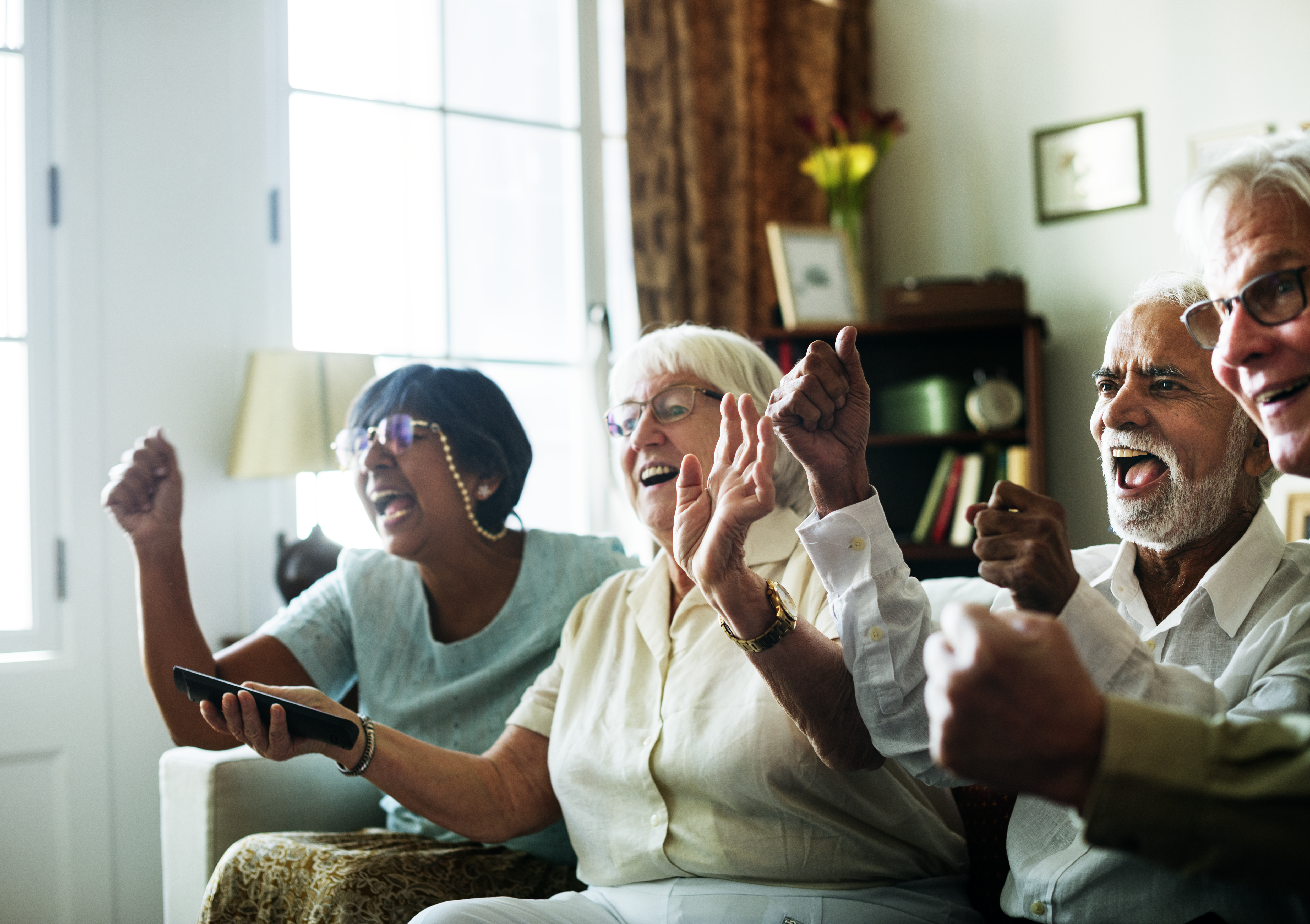 Enriching Activities for Independent-Living Seniors to Avoid Isolation
While we may want to live in our own homes as we get older, we may also find it harder and harder to find a reason – or the motivation – to get out like we used to. But it can be dangerous to become isolated as we age. Studies show that there is a decline in physical health and an increase in dementia in those who do not interact with others on a regular basis.
But there is a way to fight back! Creativity and social interaction increase well being and health of seniors no matter their age, background, or baseline health. Let's take a creative look at 15 ways to interact with others – young and old – even when living alone to stay sharp and healthy for years to come.
Get active. Learn to dance, meet up with a hiking group, etc. 
It does not matter what your level of fitness or mobility. There are opportunities for physical activity at every level. You can meet up with others at the gym or park for walks or other physical activity. It's easy to search in Meetup.com for a people who like to do similar activities like hiking or birdwatching. (See number 14 below for more about Meetup.com) Don't be afraid to take on a challenge, but make sure you dress for the weather and the terrain. Not mobile? There are plenty of gentle classes like water aerobics and wheelchair yoga for those are not ambulatory.
How do I get started? Google "senior activities near me" or "ballroom dance lessons" or whatever else suits your fancy, then follow the links to activities or groups that excite you enough to put on shoes and get out the door.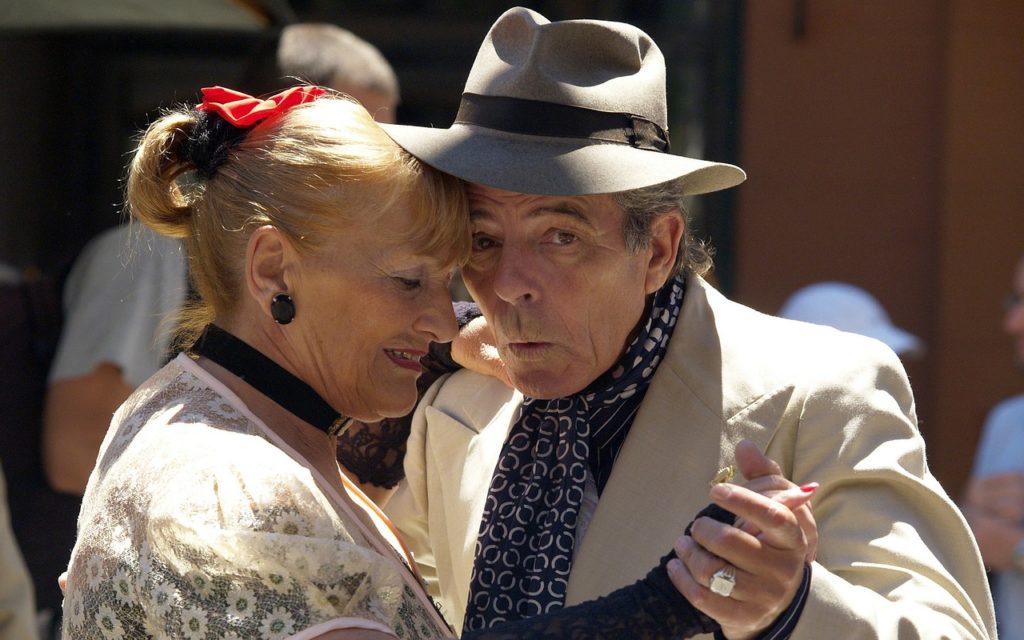 Learn something new
Take a class in pottery or flower arranging. Learn about writing a memoir to pass on your family history. Study ornithology or geology. There is so much to know, and the busyness of daily life for so many years made us put it off. Now you can pursue these suppressed passions and find others of like mind to help keep our minds sharp and our lives interesting.
How do I get started? Look for community colleges near you or stop in at your local library. They usually have adult learning programs for everything from technology and cooking to art and auto repair. Simply sign up for a class that interests you. And it doesn't have to cost you either. Click here for a list of free or cheap classes in your state.
Jumpstart your tech savvy
Stumped by new technology? Many college IT departments have volunteers who will go to seniors' homes to teach them about the latest gadgets. IPads, iPhones, security cameras, streaming services; these are changing fast and it's hard to keep up with all the latest trends. A young supple mind is just the thing to help you master your newest gadget. Even just the visit can raise your mood and outlook.
Find a furry friend
Adopt a pet for companionship. Nothing is so sweet as the unconditional love of a dog – or even the conditional love of a cat! Having something who depends on you benefits your health as well as your spirit. Studies have shown that having a pet reduces cholesterol levels, lowers blood pressure, and improves your body's reaction to stress. Then there is the physical benefit of having to take them for walks or to the park to where you get to spend time with other pet adopters. Can't keep a pet where you live? Then how about sign up to be a dog walker with Wag. You can earn extra spending money too!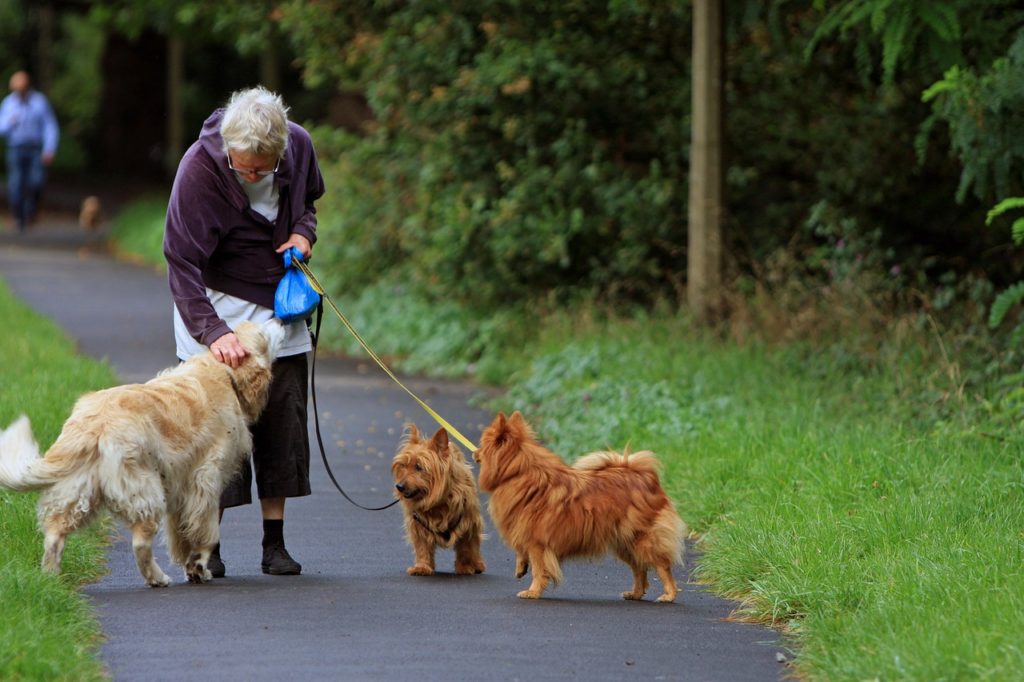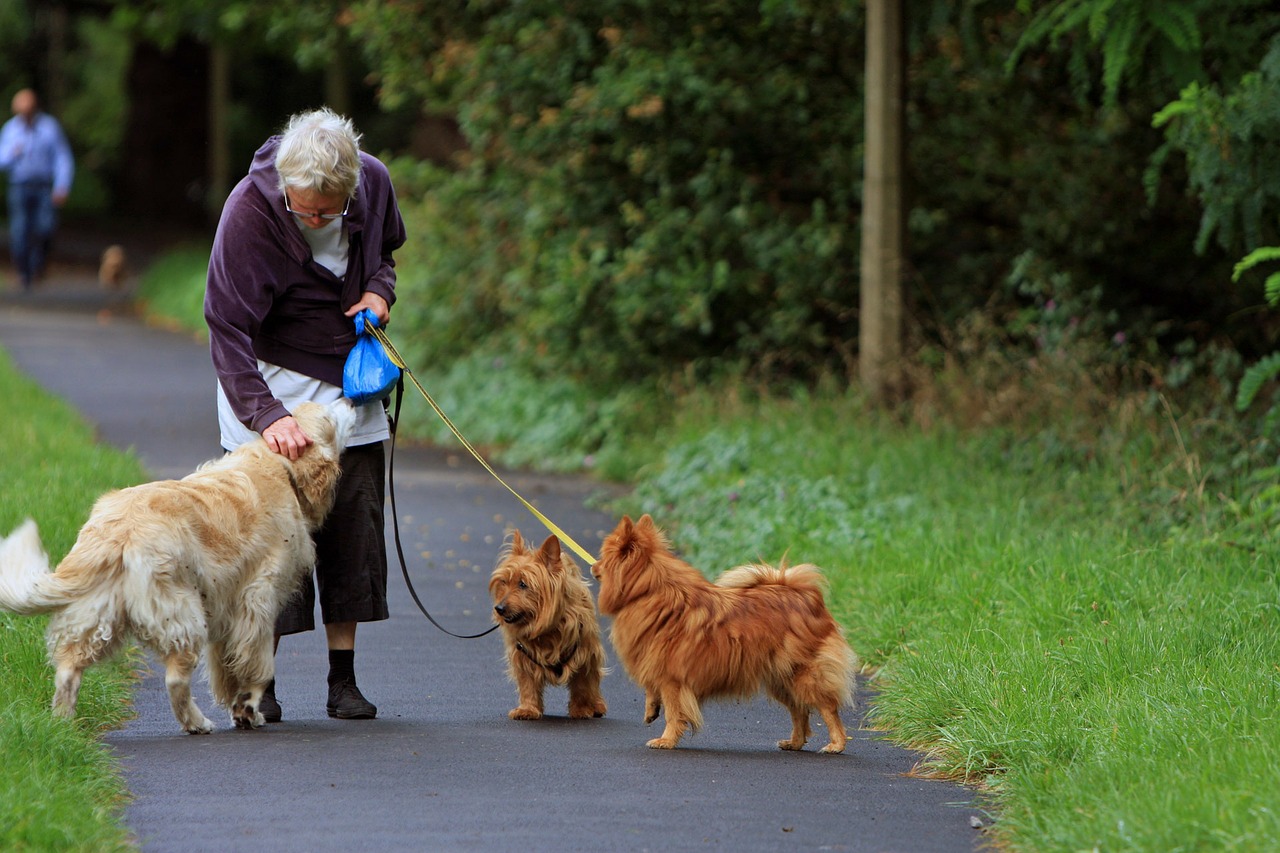 Take on a cause
We all feel passionate about something. Help out a campaign, volunteer at a soup kitchen, help in the church childcare, promote wildlife, volunteer docent, or read to kids at the library. The possibilities are as endless as your imagination.
How do I get started? Google what you love, then contact the organization you want to help. Still not sure how to jumpstart your volunteering? Try Volunteer Match. Create an account and find great volunteering opportunities near you.
Teach something
What skills do you have that would benefit someone else? There are plenty of opportunities to pass on the skill and knowledge you took a lifetime acquiring. Cooking, auto repair, needlework, the law, journalism, taxes, art….again, the possibilities are limitless.
How do I get started? Look into teaching at a local community college. You can also find opportunities to teach things like arts and crafts at Hobby Lobby, or cooking at a Cooking Matters partner near you. Also, community centers or libraries often have education programs and need experts to fill their teaching roles.
Get together for meals or coffee
Start a lunch, dinner or coffee group. Go to the same place every time for consistency or change it up by trying a new place each month. Make it as big or a small as you like. Invite new members on a regular basis or keep it a tight group. It's totally up to the founders. You can even set an agenda for your group's conversations.  One older gentleman met with his friends once a month at a local restaurant to talk over what they were doing to help the community. Another group talked about the books they were reading. And others met to share pictures of their grandchildren. Again, it's totally up to you! 
How do I get started? Call a couple of friends with an invitation. The first month, you'll need to make all the arrangements and persuade people to join you. After that, you'll find it gets easier!
Join a book club
Books are timeless. Whether you love fiction or non, classics or the latest releases, there are more books out there than you can read in a lifetime.
This non-profit connects seniors to students – another lonely group. Students are often isolated and could use a friend and mentor. They have left their support network behind to come to a new town where they don't know anyone outside their school environment. You can help them acclimate while they provide companionship and a fresh view of the world for you. What a great win-win.
How do I get started?
Sign up for Friend to Friend America here and invite a student to visit.
Connect via tech
The latest tech can help us keep in touch with those far away. Use Skype or FaceTime for online chats. Facebook is a great channel for sharing photos and ideas, and Facebook Messenger allows an ongoing private conversation. The new Alexa can connect you with just a command.  
How do I get started? Those savvy techy teens we talked about just above can help you get started if you don't know how to use instant chat programs. Or check out "jumpstart your tech savvy" above for more ways to learn. 
Get a job
Retirement may not suit you. While you might have the resources you need, time and boredom may weigh heavily on you. The solution? A part-time job that gets you out of the house, learning new things, staying sharp, and interacting with people and ideas.
Continue worshiping
Many of us grew up going to church, synagogue, or mosque. As we get older, it's important to continue these religious traditions. Many local places of worship have vans or car pools set up for those who do not have transportation of their own. Simply riding there and back gives us a connection to those we worship with, providing an opportunity to socialize as well.
How do I get started? Call your church and ask about carpooling or vans, or visit their website to get information.
Meetup groups
With a simple signup at Meetup.com you can find a group that fits your lifestyle, activity level, and schedule. From getting together for a meal and conversation to meeting at a wildlife sanctuary for bird watching, Meetup groups are as varied as the people who do them.
How do I get started? Create an account by entering your location and interests, then search through their groups to find one that fits you. On the home page (meetup.com) set your search radius for as far as you want to go, press Groups, and search on the word "seniors." Can't find a fit? You can start a group of your own and invite others to join you.
Volunteer with students
Schools, from preschools to high schools, need people willing to invest time and knowledge into kids. Whether it's reading with 5-year-olds or helping with a 10th graders algebra homework, there is a place for anyone with a desire to give the next generation a leg up. You have all the skills you need. Simply give your local school district a call to ask where you can help. Check out this article for more info about volunteering with schools: http://createthegood.org/articles/school2017.
How do I get started? Call your local school with an idea of what you'd like to do like be a playground or lunchroom monitor, help with bake sales or fundraising, assist special needs kids getting to and from class, etc. then be open to where their needs are. Be a reading partner with kids who struggle with reading. 
Say yes
It's easy to tell ourselves we are too old, or not qualified, or simply too tired. But when you get an invitation, say yes. Get up, get out, get involved. You'll be happy you did as your spirits rise, your health increases, and your interest outside your home takes on a life of its own breathing new life into you.
Here are more resources to help you find activities in your area:
Volunteering:
https://www.moneycrashers.com/good-places-volunteer-opportunities-organizations/
https://www.unitedway.org/get-involved/volunteer
https://www.volunteermatch.org/
http://createthegood.org/articles/school2017.
https://readingpartners.org/volunteer/
sixtyandme.com/senior-volunteering
Lifelong learning
https://www.aarp.org/personal-growth/life-long-learning/info-01-2011/free_online_learning.html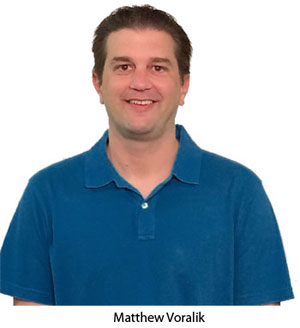 Matthew Voralik grew up working in the brick and mortar store after school and during the summers. When most boys his age were playing video games, he was assembling wheelchairs and hospital beds and showing people how to use all the things they sold in his dad's store. Today he does the same thing for his online customers. This also makes America Discount Home Medical uniquely qualified to select and recommend the best products for our customers.
Tags: senior living